Let's be candid, having your home for sale is dreadfully inconvenient and invasive. Who lives like that– keeping a home in showplace condition within an hour's notice? You do, if your home is for sale! Your payback for all that inconvenience is a higher price and faster sale.
Most homes represent an Owner's greatest asset. People don't have cavalier or casual attitudes about their financial statements, so why do so many people fail to maximize the potential of their greatest asset? Maybe the answer is that a "Home" represents the Owner's intimate and casual space, a place to be offstage, oneself, and comfortable.
It is too easy to forget financial implications when the reason for selling is because the Owner has been coping with unpleasant realities, age, incapacities, or has made a willing or unwilling change in job or family structure. The result is that the Owner is moving on but the asset is clinging on, as though the asset is supposed to understand and adapt to the Owner's new circumstances. Well, the asset cannot take initiative, does not stand accountable, the Owner must.
While the Owner's dreams for this particular property have faded or disappeared, there are Buyers who may want to stake their claim on this particular new dream.
And there is the crux of the dilemma: The Seller has become disenchanted, oftentimes even angry at the "House", while Buyers are hoping to become enchanted, maybe with this "House". It was a "Home" not long ago but the energy in it now says it is a "House".
During the course of the Owner's transition, what has happened to the "House" that used to be a "Home"?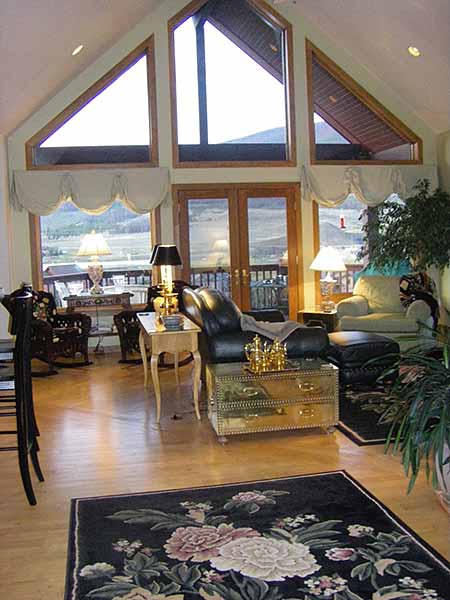 It has grown older, general maintenance upkeep has not been as sharp as it used to be when everything about it mattered to the Owner. It is showing wear and tear that the Owner doesn't want to mess with anymore and is now deeming these blemishes as "normal wear & tear". "House" has accumulated lots of clutter attributed to the Owner's family, pets, and hobbies. The Owner's likes and dislikes are oh so apparent. "House", over time, has taken on the Owner's personality and idiosyncrasies. And that personality is evident throughout– to the point where the personality may be overwhelming and way too specific for Buyers on the hunt for their dream "Home".
Not many Buyers have imagination in 3D. Buyers often have extreme difficulty envisioning the absence of the Owner's clutter and the introduction of their own dreams. Consider the homes of a few friends and recall how critical or judgmental you may be about their tastes, style, and level of care. Why is your situation different?
Now, it is true that many Buyers have absolutely fallen in love with Sellers' homes because they totally relate to their taste and style. Such is a win-win for all concerned, but not typical. If it were typical, why would so many Agents generally prefer a vacant, clean, neutral house to show?